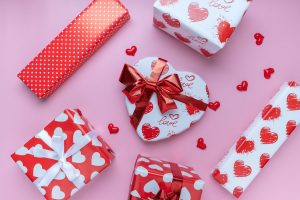 We still have a few weeks until Valentine's Day, but if you are anything like me, you might just forget to go shopping for Valentine's Day. Honestly, I've been super busy lately, so getting out to do any shopping has been difficult. If you are fully planning on needing last minute gifts, let's just plan early for these last minute gifts. 
I'm not big into thinking that Valentine's day is all about gifting grand, beautiful things, but gifts of some sort can still be nice. That's why I love these great last minute gift ideas so much. 
Great Last Minute Valentine's Day Gift Ideas
I freaking love experiences that can be bought at Groupon! My family and I have done so many fun things that we have discovered through Groupon deals! Plus, Groupon often has other special deals that are great to take advantage of. I happened to check my email the other day and looked at the "promotion" tab which I almost always ignore, but I am glad that I did! I actually had two awesome deals! I had a discount for $10 off of $30 or more! Talk about the fun activities we can do! 
Let the love of your life get anything that they want! Okay, maybe not anything, but getting an Amazon gift card is a great way to give your love the gift of their choice of items. What better place to find a great selection like at Amazon. 
Food Gifts
Have you ever heard the term, the way to a man's (or woman's) is through their stomach? That is so true! Seriously, I always tell my husband "the gift of chocolate tells me you love me." Food gifts can be homemade food, or you can head to the nearest grocery store or bakery. 
In all honesty, I do not like the commercialization of Valentine's day, but chocolate in a heart shape is just as good as any other chocolate and the chocolate aisle is overflowing during Valentine's Day so there are many, many things to find.