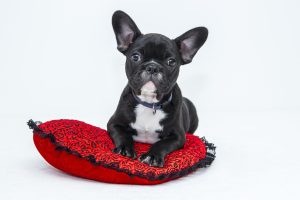 Do you have pets? If you do, you know just how expensive they can be. That doesn't have to be the case though! There are some things that we can do to save money on the expenses that come with having a pet.
If you want to find out how to save money on your pet, be sure and check out these tips below on how to save money on pet expenses. If you have tips to add, please feel free to comment below and share your tips and tricks. We all love to help each other out! 🙂
How To Save Money On Pet Expenses
Invest in Pet Insurance
First and foremost get pet insurance. You just simply never know when an accident may occur or your dog may become sick. The small investment of getting pet insurance can save you thousands of dollars in this situation. Pet insurance could even potentially save the life of your pet. There have been many instances where a pet owner couldn't afford a lifesaving treatment needed for your pet, however if they had pet insurance it may not have been an issue.
Shop Online
It is surprisingly simple to find coupons and deals on pet food and accessories online. I recently got a 40 pound bag of dog food for only 12 bucks just by spotting a coupon that was available on Amazon.  Typically that Sam's bag costs upwards of $40. It was a great deal and reminded me of precisely why I like to shop online for my pet. 
I like to check out Amazon, Target, PetSmart and Chewy for discounts and coupons. 
Sign Up for Rewards Programs
Many stores offer rewards programs that will help you save big money on pet expenses. This can be your grocery store (yep, they have pet deals too), but also pet stores and even farm stores. For instance, I have signed up for Tractor Supply rewards program and I have, on multiple occasions, received coupons for free or discounted dog food.