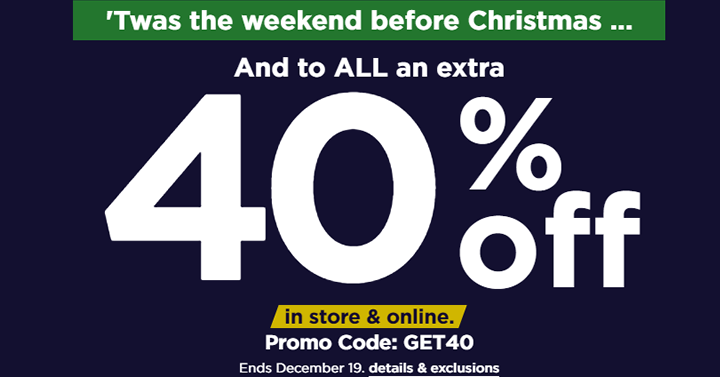 This is such a HOT deal from Kohl's – a 40% off code for EVERYONE! Good instore and online!
Percent Off Code:
Take an extra 40% off – GET40 – exp 12/19
Earn $10 Kohl's Cash on every $50 you spend through 12/24! Spend it 12/25-1/2!
Free Shipping on $25. No code required. MVCs get free shipping on ANY order!
or
Buy online and pickup in store.