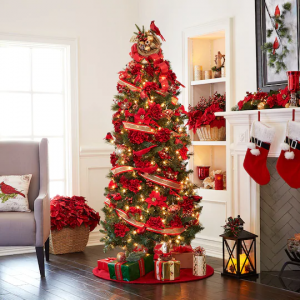 Are you still missing some gifts? Haven't had time to get to the store? Just can't figure out what the heck to get? I feel you, my friends. It is hard!!!
I am typically great about being done with my Christmas shopping early, but not this year. This is not my best year when it comes to Christmas shopping. I have several gifts that I still need to get. That's why I am on the hunt for some great last minute gift ideas. 
Great Last Minute Gift Ideas
I happened to check my email the other day and looked at the "promotion" tab which I almost always ignore, but I am glad that I did! I actually had two awesome deals! I was able to get a $10 Ulta Gift Card for just $5 and a $10 Starbucks Gift Card for just $5. These were invitation only deals, but it's worth checking your email to see if you have similar deals in your inbox!
Amazon gift cards are great gift ideas for just about anyone. You can buy them in any denomination and they can be sent to the recipient via email, printed out or you can have a physical gift card sent. 
Food Gifts
Are you really great at cooking or baking anything in particular? Why not whip up your edible masterpiece and give it as a gift? I love baking cookies and brownies and giving as a gift and I also like to make a fireside cocoa mix to give as gifts as well. My brother in law often gives us smoked salmon that he makes himself and I love that gift every single time he give it to us. Food gifts are awesome!
What are your favorite last minute gifts to give?