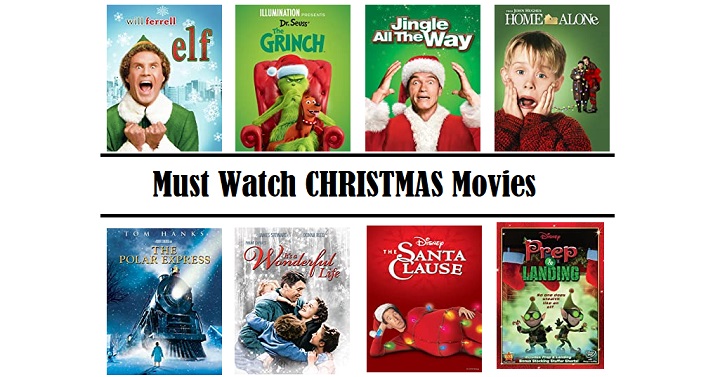 Guys! My kids get the whole next week off before Christmas! No better time to bring all the Christmas spirit into our home than with some Christmas movies! We're making it a marathon and hoping to check off as many as we can before Christmas Eve! We might even throw in some hot chocolate and popcorn as well.
This list gives us 2 movies a day! I know the kids are going to be so excited and it will be the perfect break for them to come back inside and warm up before they head back out into the snow!
What other movies would you add to the list?
And, if you're interest, I'm a sucker for some good Hallmark Christmas movies. Here's a list of a few I've enjoyed and you might too.
Christmas Under Wraps
A Bramble House Christmas
Coming Home for Christmas
My Christmas Dream
Hats off to Christmas