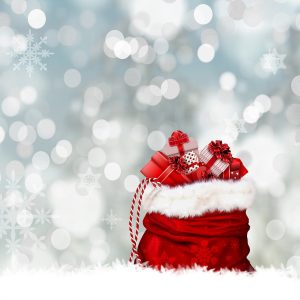 Between the precarious financial position that many of us find ourselves in right now and the product supply chain issues we have all been hearing about, you may find yourself a little bit stressed out about Christmas coming up. Here's the thing though. It's okay. We can get through this together. 
As a matter of fact, you might just find yourself enjoying Christmas like never before. There are many Christmas gifts you can give for free and frankly, remembering that the spirit of Christmas has nothing to do with material things and money is a great mindset to have. I have been incredibly broke in years past and I can confidently tell you that those low budget Christmases have been among the best we have ever had. 
4 Christmas Gifts that You Can Give For Free
Create a Free Photo Calendar
There are many websites out there that will be helpful to you in creating photo calendars (Canva, etc.). Photo calendars make wonderful gift ideas for grandparents, aunts, uncles, etc. 
Offer to Host a Dinner Party
If you are looking for a gift for friends or extended family, present them with an invite to dinner night. Everyone needs a night off of cooking and when someone else is making dinner it saves them money too so this makes a great gift idea. 
Offer to Babysit
If you are looking for a gift idea for a friend or family who has children at home, you can give them the gift of a night (or several nights) of babysitting so that they can get out of the house without having to pay for an expensive sitter. 
Baked Goods
Do you have the ingredients for cookies in your pantry? How about pie or cake? If they are anything like me, they will love to receive food gifts on the holidays. Seriously. I love getting food gifts. 🙂 
What is your favorite free Christmas gift to give?