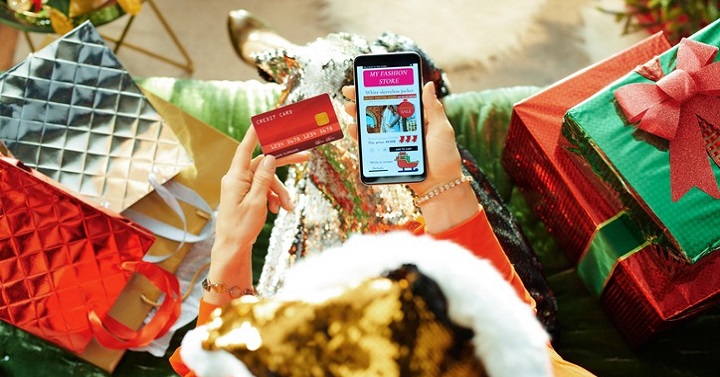 Ok, guys. It is time for a pep talk! I know that we still haven't had Halloween or even Thanksgiving yet, but right now is the absolute best time to get a start on your Christmas shopping. It may seem crazy if in the past you haven't started until Black Friday. But right now is when you will see retailers clearancing out perfectly good toys, clothing, electronics and more to get ready for the big shipments of new stuff that is being sent to their stores. Plus with the shipping issues that have been going on, you don't want to be stuck running around trying to find those last minute items your kids have been asking for.
And once we pass Halloween, a lot of stores actually raise up their prices on just about everything and slash a few things for Black Friday. Remember, everything is a supply and demand thing!
This is what I recommend for not only getting your shopping done super early this year, but also cutting out all of the stress it involves. Can you imagine being done with your shopping by November and actually enjoying the Holidays for once? Now that would be great!
A Few Tips:
1- Have your Kids Make Their Christmas Wish Lists Now. Tell them Santa needs a head start this year. 
I know the TV commercials haven't started yet for all of the new and cool toys. But, if you have a list started, you can get most of the things on the list now and if they add to it later, you will only have to pick up one or two things to finish their shopping.
2- Find a good stashing place in your home. If you have a place or a few places where you can put gifts without your kids finding them, it is ideal. Then, you will have no problems purchasing Christmas ahead of time and not ruining the surprise. A few ideas we have done in the past, used a trusted neighbor (she's the Grandma of our neighborhood) to store and even ship some of our packages too. We have also stored some in our trailer in years past.
3- Once you have the Christmas Wish Lists, do some searching online and see a base retail price for what that item normally costs. (This is probably the most important step to make sure you don't spend more than you should. It's all about getting the best deal right??) That way, when a really HOT price comes along online- or maybe it is even a deal that I post about, you can see that it truly is one to jump on immediately because you know how much it normally costs!
4- Try to complete most of your shopping list before November. That way you can enjoy Thanksgiving. On Black Friday, you can pick up a few of those HOT items that might be on your family's lists. If there aren't any, congrats you should be done!!
5- If there are certain brands or companies that you family wants items from, sign up for their email newsletters which normally have coupon codes and free shipping codes sent out in them. Also, "like" them on Facebook, if you have a Facebook account. And Instagram. Many companies are doing special deals for their Fans only.
6- Another great thing about getting your shopping done in advance is that because you will have proportioned your money over a few months instead of just one, you should have money available to participate in all of the great Christmas services projects. Get your family in the spirit of Christmas by helping others!! (And by stocking up on great deals now, you will even be able to get killer deals on Toys to donate to ToysforTots!!)
I know this task of starting now can be daunting. But I promise, you will be so happy later when you are done super early and you can actually enjoy yourself and the Holidays!