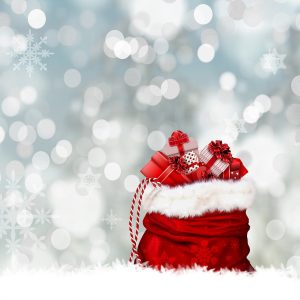 There is lots of chatter right now about the possibility of there being less products on the shelves this Christmas. I know it's stress inducing, but here's the deal. You don't have to stress over this! The reality is this, there are really many reasons why you should give fewer gifts this year anyway.
If you have been guilty of overspending on Christmas gifts in the past, you are not alone. We've all been there. There are so many great reasons to take things into a different way this year though and spend less money and/or give fewer gifts.
Why You Should Give Fewer Gifts this Year
Here are just a few of the reasons to give fewer gifts this year during the holidays:
Spend Less Money
We should all be saving more money in general, but this has been a wild year and the financial situation for many of us is shaky. Spending less money is wise. 
You don't need more stuff. 
Seriously. We all have way too much stuff as it is. I don't know about you, but I do not need my kids to have more toys here for me to try and store wherever they will fit. 
Experience Gifts are Better
We have recently switched to more experience gifts and my kids have not complained one bit. As a matter of fact, they seem to absolutely love it. The memories that we make while doing these experiences have lasted far longer than any cheap toys. 
Nothing is Better than Time Spent Together
It's well worth noting that spending time with our children and families is much needed for our kids and for us as well. Time spent together is free (depending on what you do, of course), but it's also the best gift of all.