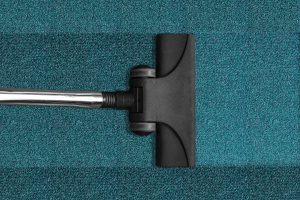 Being willing to buy used items and shopping second hand is a wonderful way to save money and to add more wiggle room to your budget. There are some things that you should never buy used. 
Whether it makes more financial sense to buy them new (it happens), or it's just kinda yucky, there are reasons to skip the thrift shop for some items. These 4 things you should never buy used is a great guide to start you off with. 
4 Things You Should Never Buy Used
Laptops
Laptops are so inexpensive now that it really doesn't make sense to buy them used. Computers go out of date very quickly so honestly this is just not the hill to die on folks. I am a business owner who works on my laptop 5+ hours per day and I have a great laptop that I paid only $300 for brand new. I've seen decent ones as low as $99 (during holiday sales, etc.)
Car Seats
Car seats expire after a certain number of years. Plus, you never know if they have been in an accident (which weakens its safety features). If you need to find a car seat on a budget, look into local charities. They can often help with this. 
Shoes
Shoes can be a hotbed of germs, fungus, etc. Plus, they often form to fit the foot of the person who has worn them the most. If you spot some shoes that someone is selling that you can see have been worn very little or not at all, by all means, go for it, but overall I like to avoid this used purchase. 
Vacuum Cleaners
Every single time I have bought a used vacuum cleaner, it has been a giant pile of junk. The reason? Vacuums fail. That's likely why people are getting rid of them. You can head to Walmart and buy a super cheap vacuum that works better than most used vacuums, but over the years I have learned that when it comes to vacuums, you get what you pay for. I paid $180 for a Shark Vacuum 3 years ago and it still works as well as the day I bought it.