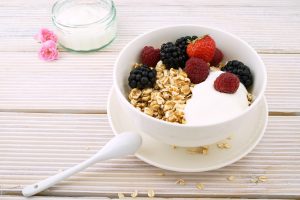 Mornings can get incredibly hectic for all of us, but oftentimes more so when you have kids at home. Those rushed mornings with you getting ready for work and the kids getting ready for school can mean that you are ready to pull your hair out by the time you actually get out the door and on your way. 
Creating a routine for mornings can shift the ways your mornings go and the way your days end up. I highly recommend checking out these 3 tips that will make mornings easier to see how they can help your days run more smoothly and become more productive. 
3 Tips that Will Make Mornings Easier
Check out these tips below and see how you can improve your mornings. 
Get the Kids to Bed Early
A well rested kid can make all the difference in their attitudes in the morning. A well rested kid will have more energy in the mornings. A well rested kid will be able to focus better in the mornings when it comes to accomplishing all the things they need to do in the morning. 
Meal Prep
Breakfast doesn't have to be difficult. Breakfast is my absolute favorite meal to meal prep for. I don't like to have my kids start their days with just cereal (nothing wrong with doing that, my kids just tend to do better with protein), so I like to make protein pancakes, egg cups and protein muffins in advance. When I make them in advance, the kids can just grab them and eat without having the "what's for dinner" battle every night. 
Set Your Alarm a Little Bit Earlier
If you are anything like me, you get much more done when the kids are sleeping! For this reason I started setting my alarm for an hour earlier than the kids and it has made all the difference in the world! I am basically fully ready and I have them half ready before they even wake up.