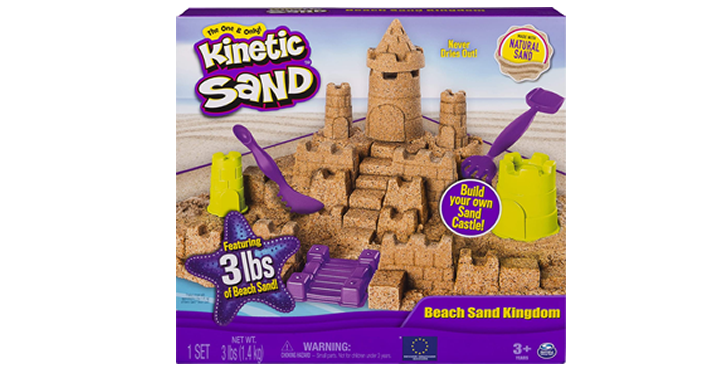 Have you got kids who love playing in sand at the beach? This kinetic sand brings the fun of the beach indoors and takes it up a level! FUN! Outdoor sand or kinetic sand – kids love it! How much fun to build a sand castle in the house? Check out this great deal!
Check out this super fun deal from Woot – get the Kinetic Sand Beach Sand Kingdom Playset with 3lbs of Beach Sand! Priced at $8.98!
Now you can get FREE shipping for Prime members on Woot! Log in with your Amazon Prime account and receive free standard shipping on Woot! orders.