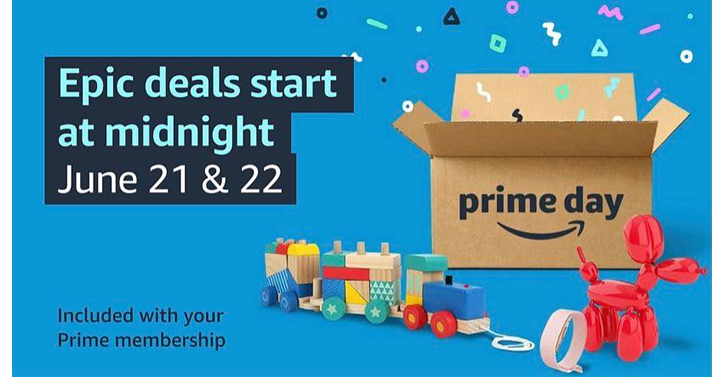 Prime Day 2021 STARTS TONIGHT! Everyone who shops online is talking about Amazon's Prime Day! Prime Day is on June 21st & 22nd this year. With more deals than Black Friday, Prime members can shop exclusive deals from electronics, toys, video games, movies, clothing, patio, lawn and garden, sports and outdoor items and more. These new dates mean you can easily beat the heat & shop for everything you need this summer during Prime Day!
*** GET YOUR TRIAL NOW AND BE READY TONIGHT *** It is important to note that Prime Day is for Amazon Prime members only. Because of this, it is a great time to try Amazon Prime.
Thinking about trying Amazon Prime? There is a 1-week Amazon Prime trial available for $1.99! This would be an awesome time to try Amazon Prime. With the Amazon Prime Trial you would be able to grab all of the great Amazon deals that pop up on Prime Day. Amazon Prime Trial members enjoy all the same benefits as paid members. You'll be able to take advantage of all of the great deals we will bring you, and not worry about paying shipping.
Stay tunes to our website, newsletter and Facebook pages because there will be lots of Early Prime Day Deals!