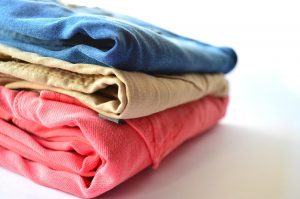 As a busy mom and wife, I can tell you that it is very easy for me to fall behind on my housework. Also as a busy mom and wife, I can also tell you that when I fall behind on my housework, it affects my entire mood and my days. It's hard for me to feel comfortable when I am constantly stressed about my housework. It is also difficult for me to complete other projects when I have housework hanging over my head. 
If you feel like I do, you can probably benefit from these 10 minute cleaning jobs that can change your home in an instant. These are awesome because in just a matter of minutes, my living space and my mental space can be completely different. 
10 Minute Cleaning Jobs That Can Change Your Home
Do the Dishes
As much as you may dread the chore, doing the dishes really doesn't take long at all. Do me a favor. Grab your phone and set a 10 minute timer and get busy doing the dishes in your kitchen. Don't touch your phone during this chore, just focus on getting the dishes done. Assuming you have a dishwasher and you don't have to wash an insanely high mountain of food crusted dishes by hand, I'm willing to bet that it will take you less than 10 minutes. 
A clean sink that isn't full of dishes can make all the difference in your kitchen. 
Take out the Trash
Do you have overflowing trash cans in your kitchen or bathrooms. It's an easy task to put off, but it's an even easier task to do and it too can make a difference in the appearance of your living spaces. 
Fold the Laundry
Do you have piles of laundry on your sofa or table (no judgment, it happens)? Again, set your timer and get busy folding. Don't allow yourself to be distracted during this job, just get busy folding and putting away.