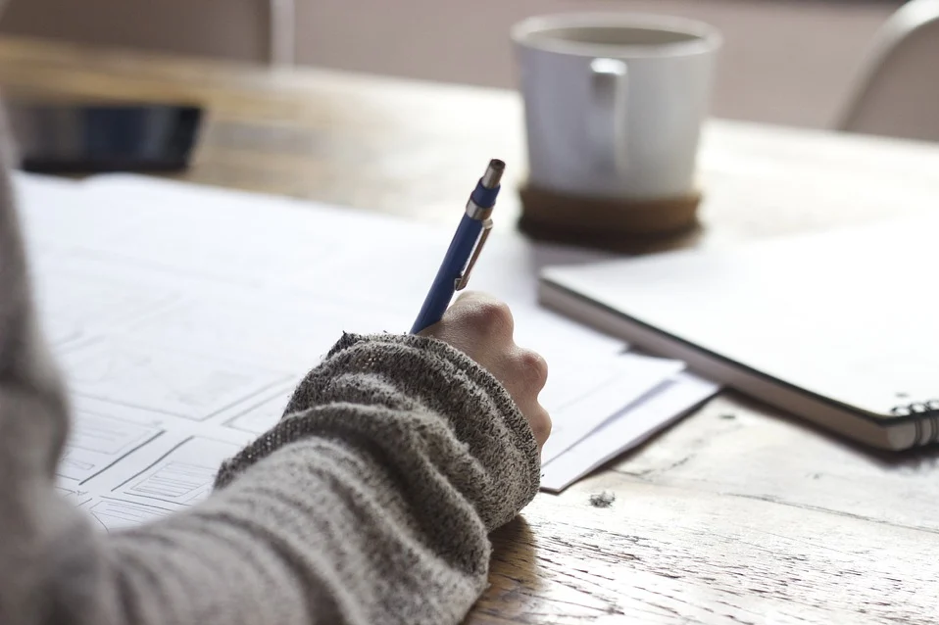 We tend to write everywhere. High schools, colleges, and universities require us to write hundreds of complicated essays. Given our ability to write quickly, we have to follow different instructions and requirements to complete the tasks. However, not everyone knows how to craft a successful essay from scratch. We have delved into the topic and are ready to provide practical steps for successful essay writing.
Topic Is Essential
To compose a top-notch piece, you have to understand the prompt. Questions can be tricky, and it is crucial to understand them before writing the paper. If the professor assigned you the topic, analyze it. Ask yourself whether you understand what you have to do. If not, make sure to contact your teacher and ask them to clarify the essay's aim.
The Pre-Writing Process
The pre-writing process is what professional college essay writers call the main preparation. Understanding the topic is excellent, but it is insufficient to complete the assignment and get a high grade. Aside from knowing what to write about, you have to think how and in what language to build the paper. The strategy comprises several crucial steps to make the essay as readable and understandable as possible. Let's examine them all in a broader scope.
Brainstorming
Brainstorming is a necessary component to complete. The thing is, every essay has an idea behind it. And to write a successful piece, we have to think outside the box and stand out. Coming up with random ideas will do you no good. Not only should you think of pertinent concepts, but also you have to develop unique ideas that will thrill the reader.
Brainstorming helps you reach this goal. It is a method of making you think about the topic and quickly generate as many ideas as possible. There are many brainstorming techniques; however, we will point out the three most effective ones.
Mind-Mapping
When using this method, you simply create visual maps to help you write down relevant ideas. This method has proved its efficacy, as visual maps are easy to track and analyze after creating. You can boost your efficiency by adding a Venn diagram.
Listing
If you don't have much time and look for something simple, this method is as easy as pie. All you need to have is a pen and paper. Simply start listing down ideas that come to your mind and may somehow be related to the topic. You can write them in whatever order and form. Just make sure they are clear to you, and you have enough space to analyze them.
Freewriting
Use this technique if you have enough time. The freewriting strategy is something similar to the stream of consciousness. You start writing everything that correlates with the prompt. Listing and freewriting are a bit similar. However, they differ by the overall approach. While listing requires writing simple words and phrases, freewriting requires composing full-fledged sentences and finding similarities between them.
Researching
When you have finished brainstorming and come up with many relevant ideas, it is the right time to start researching the topic. Every essay has to be backed up with credible material. And to find such, you have to carry out thorough research.
Look for credible, peer-reviewed articles. You are highly encouraged to look for them at your school's library. However, with what is going on these days, you can stay safe and find sources at home.
Look for authoritative material on Google Scholar, Academia.edu, Research Gate, and other government and educational websites. When looking for books and articles, pay close attention to the publication year and publisher. Keep in mind that the more credible the publishing house, the more believable the work itself. If you find evidence on Google Scholar, check how many times it appeared in other people's works. The higher number guarantees the document is reliable.
Outlining
Once you conducted research and found everything you looked for, proceed to outline the paper. Such a layout ensures you write the essay according to the rules and make it coherent and understandable. It also eliminates any chance of adding irrelevant points to the paper.
Since the outline is an optional element, you don't have to submit it to the teacher. Nor do you have to write it using a certain structure. Just make it a clear and short plan for your forthcoming paper.
Preserve The Structure and Format
Every essay should follow the structure and format. It is a must to get the desired grade. Ensure dividing every essay part (the introduction, the body, and the conclusion) by making indentations.
Plus, don't forget about proper citation. Depending on your discipline, you have to use either MLA or APA style. Make sure you use the right format. In case you are uncertain of the formatting style, ask your teacher beforehand.
Edit And Proofread
The moment you write the last word doesn't mean you can submit the paper. The work is by no means finished. When you write the first draft, edit and proofread it. Read the piece out loud and use Grammarly to perfect your essay.
The Bottom Line
Writing an essay is not an easy task. Even though everyone has been writing from the cradle, it can be hard to complete certain papers. The above list aims to help you write any standard essay according to the widely accepted rules. Use this strategy to speed up the writing process and boost overall quality.