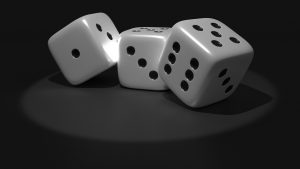 Are you planning on having some fun with a family game night? Game nights are a great way to spend time with family. With the year that many of us have had, games have become more of a mainstay in our lives. 
That being said, a family game night is still a wonderful thing to put together. That is true if it is simply your immediate family or you are inviting over extended family too. 
Awesome Games for Game Nights with the Family
If you are planning a family game night, here are some of my favorite games that are suitable for the entire family! 
Uno – Uno is a simple game that is easy for even young family members to catch on to. Plus, it goes super quickly for those family members that don't have a super long attention span. 
Yahtzee – Looking for a fun, easy game that everyone in your family can play? Yahtzee is great for people of all ages and is easy to play wherever you are. 
Apples to Apples – Oh my goodness, my family love love loves to play Apples to Apples. We play the regular Apples to Apples game as a family, but there is a junior version if it's just going to be the kids playing. This game has created lots of giggles and many fun nights. 
Sorry – Sorry is one of those games that is really rough if the people in your family are too competitive, but it's so much fun! It's another one that is relatively quick to play too, which makes it good for those that don't like to spend too much time playing. 
Monopoly – I'm going to let you in on a little secret. I love playing Monopoly, but only about once every 1-2 years. I find myself getting very burned out on this game, but I can also tell you that for some reason the teenagers in my life LOVE this game. Like seriously, they love it. My son asks to play it almost monthly, so this is always a good game to have in your board game collection.