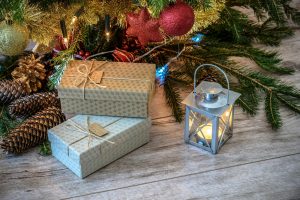 Have you started your holiday preparations yet? I know that the holidays are looking wildly different this year, however, I am still getting my house ready for Christmas. I like the house to be clean during the holidays for reasons beyond just having guests over. 
If you are trying to get your house ready too, here are 3 easy tips for keeping your house clean during the holidays.
3 Easy Tips for Keeping Your House Clean During the Holidays
Before we talk about ways to keep your house clean for the holidays, let's talk about why we do it and how it benefits us. 
You are ready for guests! – If you do have any guests coming over, a clean house is necessary! 

Less stress! – I don't know about you, but I find myself far less stressed out when my house is cleaner. I like the idea of being able to spend my holiday less stressed out.

All the photos! C'Mon, you know you are going to be taking a lot of photos during the holiday season. You want more than just the kids to look great in those pics, right?
Okay, now let's talk about those tips for keeping the house clean during the holidays:
Meal Prepping
Meal prepping is good for more than just saving you time and money on cooking! The more you have your meals prepped each day, the more likely you are to have less of a mess to clean up at the end of each day. 
Use Foil Cookware
Okay, it's not the most cost-effective or environmental choice, but if you bake as much as I do during the holidays, you are going to thank me for this tip. Using foil disposable cookware such as Hand-foil pans will save you so much time on cleanup! Especially when combined with meal prep.
Get the Kids in On It
Okay, the kids aren't in school and that means that now is the perfect time for them to clean up after themselves! If you have kids you know that cleaning up after them is half of the battle anyway, so imagine how much time can be saved if they are pitching in.