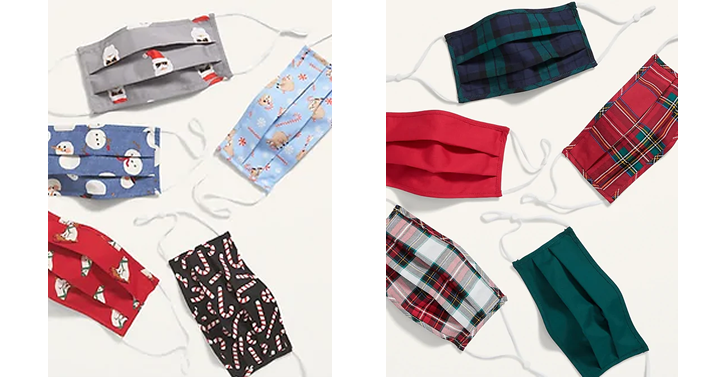 HOT DEAL! Get your winter and Christmas masks for your families now! These awesome masks are now 50% OFF! They are going fast! As the weeks of mask wearing and washing continue my families masks are getting a bit worn. Check out the cute prints! Pack includes 5 reusable, personal-use, non-medical-grade cloth face masks in assorted colors, prints and patterns. Adult and child sizes.
Get on over to Old Navy and get the 5-Pack of Triple-Layer Cloth Face Masks – Just $12.50!
You can pick up in store or get free shipping on $50 orders too!