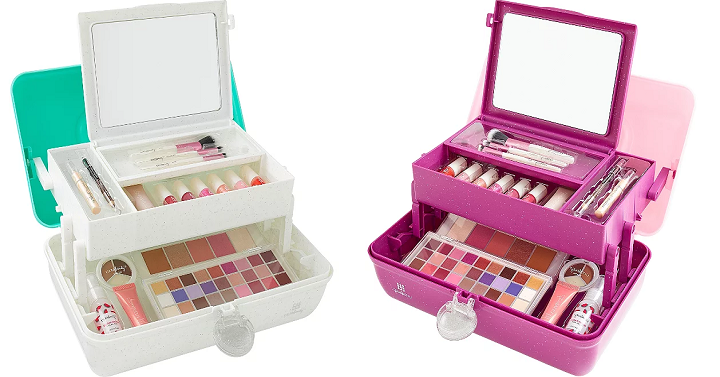 This is perfect to snag for Christmas or upcoming birthday! Head to Ulta and get the Beauty Box Caboodles Edition that's valued at $183 for only $23.99 when you use coupon code 818377 at checkout! This has 58 pieces and filled with everything you need like:
1 Eyeshadow Palette (36 Shades)
1 Face Palette (2 Bronzers, 2 Blushes, 1 Highlighter)
1 Brow Trio (2 Brow Powders & 1 Brow Wax)
2 Lip Glosses
2 Sheer Lip Glosses
2 Lip Oils
1 Eyeshadow Primer
1 Brow Highlighter
1 Dual Ended Brow Pencil
1 Watermelon Facial Mist
1 Liquid Blush
1 Blush Brush
1 Eyeshadow Brush
1 Brow Brush
They have 2 different color options to choose from each filled full of goodies. You can also score free shipping on your purchase of $35 or more so snag some stocking stuffers while you're there.