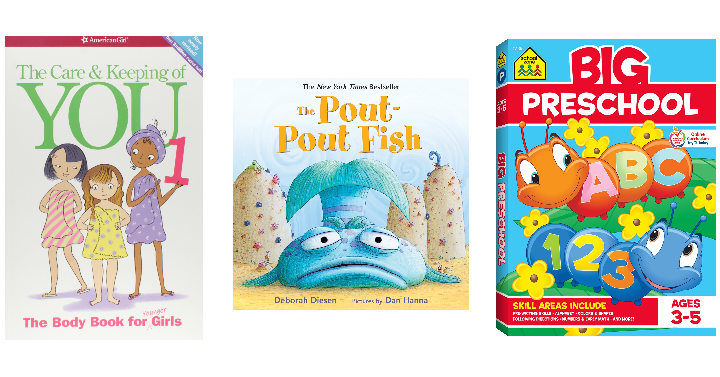 This is the sale to checkout! I've spotted so many books my kids have loved over the years as well as ones I've highly recommended to friends and family! Amazon is offering not only awesome sale prices on popular children's book but they're all Buy 2 Get 1 FREE right now!
The American Girl The Care & Keeping of You book for girls is one I highly recommend if you have a preteen daughter in your house! It's on sale right now for only $7.53! Also snag some of their school workbooks, perfect if you're doing school at home!
Keep in mind, Amazon with automatically take off the price of the least expensive book in your cart at checkout. So to get the most out of your purchase, try to keep your books all similar in cost.