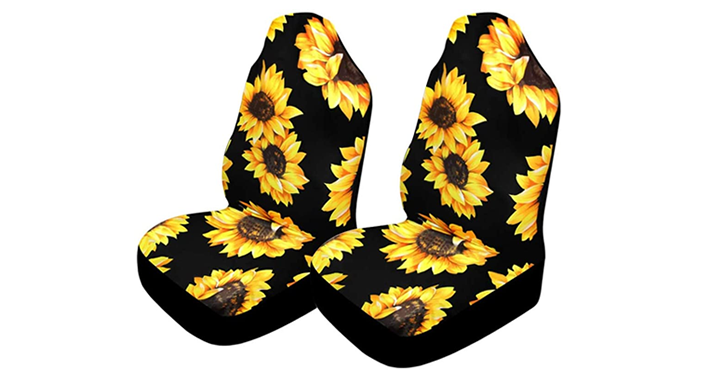 Hot summer weather is here and that means those seats in the car heat up and make getting in the hot car uncomfortable and even painful! This set of seat covers could be the answer to sitting in the car comfortably! The fabric is breathable and comfortable. It is also dirt resistant, wear resistant, easy to clean, and will not fall off.
This Sunflower Printed Car Seat Covers – 2 Pack is in stock now and you can get it for just $16.82 when you use coupon code 4G46SBMP!
You get free shipping on your order too!