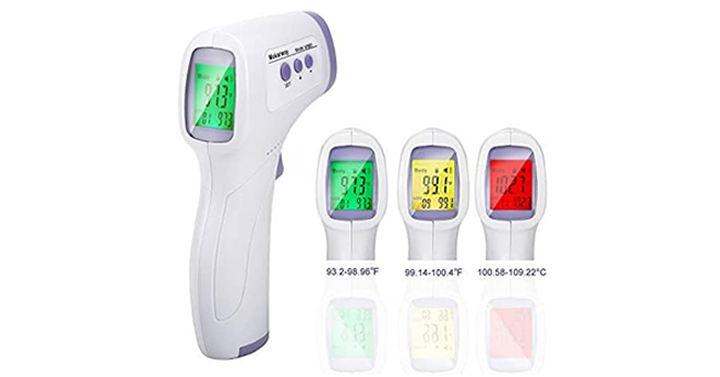 Need to safely take the temperature of your family members? Worried about oral thermometers and the potential to spread germs? How about a non-contact digital infrared mini thermometer? Check out this awesome digital infrared thermometer! I'm getting a second one because taking temps is going to be a daily thing for all kinds of activities. Using the coupon code makes the price fantastic!
This Non-contact Infrared Forehead Thermometer is in stock now and you can get it for just $13.69 when you use coupon code D1765TXS!
You get free shipping on your order too!