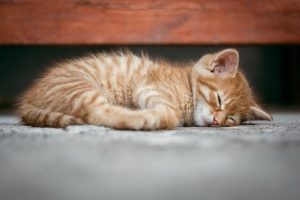 Okay, I am just going to come out and say it. YOU NEED TO GET MORE SLEEP. Yes, I am talking to you. Or, maybe you happen to be the 1% of people who actually do get quality sleep each and every night. 
Let's talk about some of the things that are more likely to happen if you aren't sleeping enough:
Diabetes risk rises

Heart Disease risk goes up

Depression happens more often

Weight Gain can easily happen

Car Accidents are more likely

Performance goes down

Learning is hindered

Plus, it just feels yucky
Before one of the above happens to one of us, let's talk about some tips on ways to get more sleep at night and put us all in a better place!
3 Ways to Get More Sleep at Night
Add sleep to your schedule
Look, I know you have stuff to do. We all do. The fact is, you are going to do a better job getting these things done if you have plenty of sleep. Not only will you be more likely to actually accomplish your goals, but you can accomplish them better when you are well rested.
Decide what's more important
Sure, that show you are binge watching on Netflix is good, but I have a feeling it may be there tomorrow. Is it really imperative that you watch it right now? The answer is most likely NO. Your sleep is much more important.
Pay attention to how you feel after getting a good night's sleep
Next time you get a full, good night's sleep, actually pay attention to how you feel afterwards. You are likely going to feel more alert and you will definitely feel more motivated for the things that you need to accomplish. Trust me, you are going to want to continue that feeling.