What else can put a human heart at peace as much as an exceptional piece of fine art? Just as John Keats rightly said, "A thing of beauty is a joy forever," beautiful paintings originating from the minds of world-famous artists of the bygone era never cease to awe-inspire art enthusiasts.
The first thought that invades our mind when we look at a magnificent painting is the desire to take it home and bask in its beauty forever. Alas! It is not so easy to get your hands on the originals, which might cost you millions. But, who says you can't seek the same joy from handmade paintings that are fine canvas reproductions of the originals?
That's where online art websites like 1st Art Gallery step in to glut your creative hunger by providing authentic reproductions of your favorite masterpieces. Working with a team of some incredibly talented artists from around the world, the 1st Art Gallery sets a mark as a customer-centric and quality-driven web gallery of art.
Why 1st Art Gallery?
1st Art Gallery stands out as a web art gallery platform that deals in customized oil paintings and reproductions of renowned artists. The platform has a vast clientele of interior designers, art connoisseurs, retailers, photographers, and corporate art enthusiasts. 1st Art Gallery takes pride in its team of more than 50 full-time artists having advanced degrees in fine arts and over 15 years of experience.
What makes it an ideal choice for buying custom paintings is their commitment to customer satisfaction. The team has a strong customer support team that keeps in touch with you until the completion of your ordered masterpiece. You can request any revisions or improvements in the paintings as per your desire.
Moreover, the 1st Art Gallery offers you a 100% money-back guarantee if you wish to return the product after receipt. Along with this, every painting you order comes with a lifetime warranty against material damage from normal use.
Do you think custom canvas reproductions of renowned artworks can put a dent in your pocket? 1st Art Gallery proves you wrong with their promise of lowest prices on proven quality. All you have to do is browse through their website and search for your desired canvas paintings or send them a photograph that you wish to be painted on canvas. All paintings on the website are carefully organized in two sections to facilitate search- by artists and by categories.
Paintings by your favorite artists
Art fanatics who are familiar with the big names can easily maneuver through the artists' section of the website. From Renaissance art masters like Raphael and Da Vinci to celebrated modern artists like Waterhouse, you can find almost all pioneers in the 1st Art Gallery collection.
The artists are listed according to the art movements they are associated with, making it easier for users to find their favorites. For example, if you search for the Starry Night by Vincent Van Gogh, you can easily find it under the impressionist movement artists.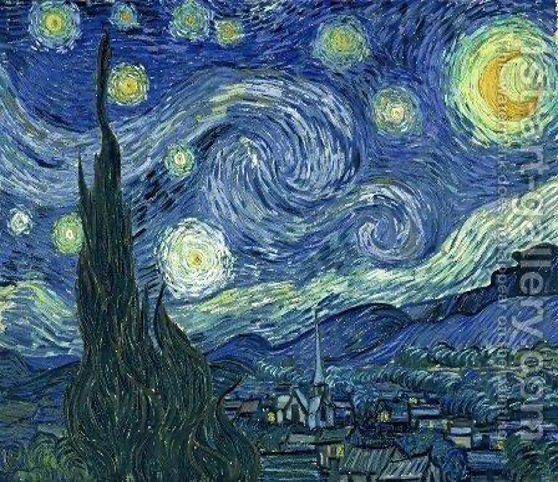 Paintings under different categories
Even for amateur art admirers, it's quite easy to browse through 3,00,000+ paintings by 5000+ artists featured on the website with the help of the categories section. Under this section, the paintings are categorized by subjects, by styles, by famous museums, as well as by nationalities of the artists. So, you may not know Da Vinci, but you can find his masterpieces like Mona Lisa right away under Renaissance paintings by Italian artists.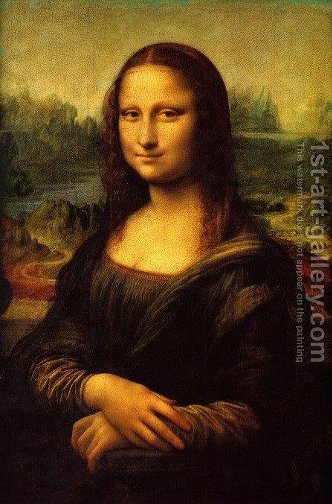 In order to ease up the search, the website is developed in such a way that you can use multiple specifications to search for a painting simultaneously. Using the Advanced search, you can search for a painting having "Knight" in its title, containing blue colors, and painted in a specific style, say Impressionism.
Quality Assurance and Security
The art gallery works to the optimum satisfaction of its customers and gives them the option to go through samples of their desired artworks before placing an order. They also have an art gallery specifically exhibiting their popular samples. This way, you can be assured of the quality of the canvas paintings which you'll be paying for.
When it comes to payments, the 1st Art Gallery is a certified merchant, and every purchase is backed by Norton shopping guarantee (it's a type of assurance by Norton that the following merchant is verified and safe to deal with). Moreover, if you don't find the oil paintings you're looking for, you can always contact them and inquire about the same to buy art.
Good Reviews and Feedbacks
Want to put your mind at more ease? Go through the verified reviews from credible sources like TrustPilot (4.9/5), ResellerRatings (8.85/10), Yelp (4/5), and Kiyoh (10/10). In addition to that, the 1st Art Gallery has a separate section dedicated to the testimonials of thousands of its happy customers. 1st Art Gallery goes to great lengths to prioritize its customers; that is why many of them keep coming back to buy art.
As an admirer of art, contentment and authenticity is something everyone looks for while dealing with a merchant. And 1st Art Gallery stands true to its promise of providing splendid works of oil on canvas. Their services, backed with dedicated customer support, make the 1st Art Gallery an ideal choice for art prints.