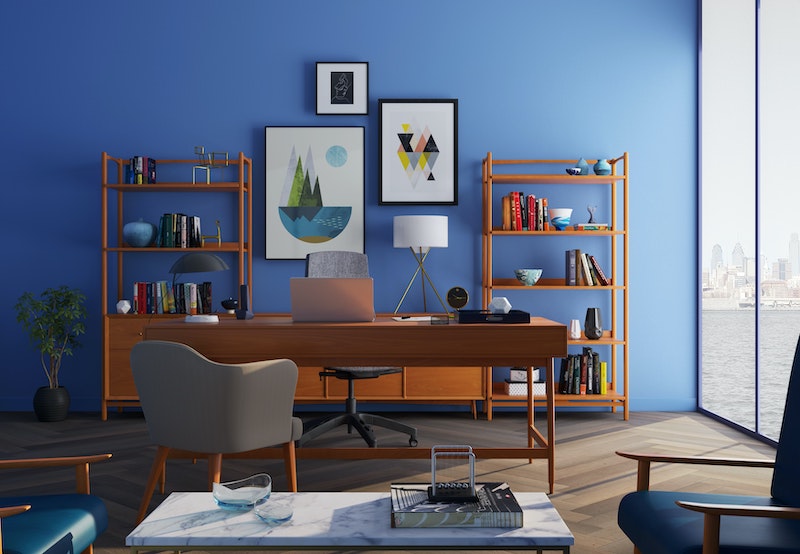 The current health crisis that is affecting most of the world has meant that a lot of businesses need to think outside the box so that they can remain afloat while meeting social distancing measures. If you have recently been given the option to start working from home and are looking to set up a home office, you may be panicking. While it is unlikely that you are going to be able to do it for free, it doesn't need to cost quite as much as you think it does.
In the following post, we are going to look at some helpful tips that may help you set up your remote home office on a shoestring budget.
Assess What You Already Have and Use It Where Possible Rather Than Buying New
Look around your home for office items you need. You may have lamps, desks and other items lying around that could be used in your home office. By using items and furniture you already have you can save a considerable amount of money on buying new.
Okay, so it may mean you need to clean or tidy them up so that they are fit for an office, but it is still a possibility if you have a limited budget.
Buy Second-Hand
It can be nice and very motivating to kit your home office out with all new furniture and equipment. However, doing this is going to increase your expenses. There is no harm in looking at flea markets, thrift stores, and online for people who are selling used items or even offering stuff "free to a good home".
Really, who is going to be looking closely at your office furniture and equipment to tell whether it is bought new or not? That's right, no-one.
Make Use of Online Voucher Codes and Promotions
Sites like CouponDad.net are excellent sources for online vouchers and promotional codes that can help you benefit from making huge savings on all kinds of equipment, stationery, and furniture you may need for your home office. If there is anything you absolutely need to purchase brand-new, always make sure you check out these kinds of stores first so you can get those juicy savings at the checkout.
Don't Hire a Pro to Decorate Your Home Office
One of the biggest advantages of working from home is that space is your very own. That means it can be decorated to your tastes, not that of your business or company. Instead of hiring an expensive professional, why not get creative and decorate your own home office? Even if you need to paint or hang wallpaper, it will be cheaper to do it yourself.
You could then decorate it to make it personalized, with family photographs in nice frames and artwork that your kids have done. Your home office could become the new fridge door!
Not only will you save money, but you will feel more comfortable which could help increase your productivity.
Ask Around in Your Local Neighborhood and Social/Family Circle of Contacts
The greatest asset you have is the contacts you have. Whether you look to members of your local neighborhood or community or cast your net wide into your social and family circle, you should be able to find the items you need for your home office. If you don't want to handle the decorating yourself, you could look to a friend or relative or even neighbor who you know is either a professional decorator or a keen DIY enthusiast. They are still likely to be cheaper than paying for a professional tradesman. Although it may mean you need to buy them a few beers or make them a nice meal in return. A small price to pay for the smart and comfortable working space you need, don't you think?