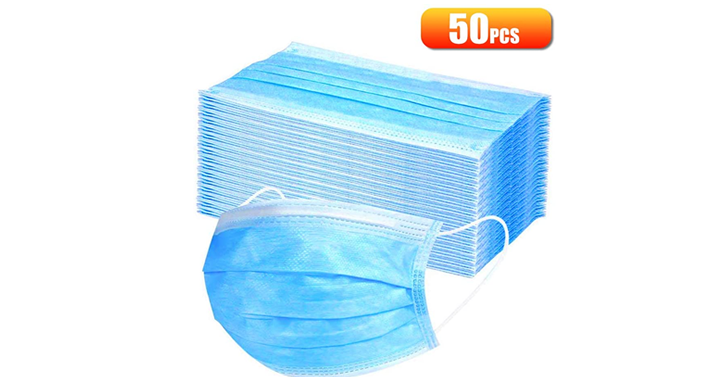 Price Drop! We are now urged to wear face covers in public. I have been looking at disposable face covers for my family and most often they have been sold out or very hard to find! There seems to be so many times when it would be practical to have disposable face covers in addition to the fabric ones we own. I'm getting a box to keep in my car for times when we unexpectedly need a new face cover or maybe forgot our others. At $.45 each this is one of the best prices I have seen – plus these covers have the adjustable nose clips for a better fit. As always, if you can afford to buy a box to donate to a local need, please do!
Get on over to Amazon and get the Disposable Face Covers – Non-Woven, 3 Layers – 50 Pieces – Just $22.99!
This item will ship for free! Don't wait to purchase this deal or it might be gone when you come back!