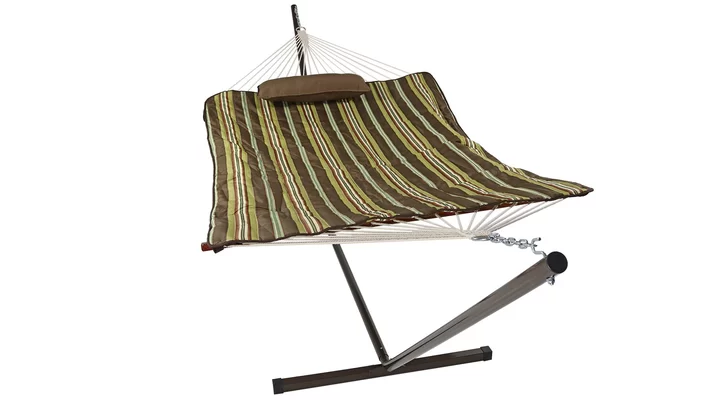 Looking for a great way to relax at home? Why not get a hammock! Right now Wayfair has this Kyleigh Tree Spreader Bar Hammock with Stand for only$117.99! (Reg $159) Plus all order over$49 will ship for FREE! This is easy to assemble with no tools required!
Plus if you've never purchased from Wayfair before, you can create a free account and sign up for their newsletters. They'll then send you a unique coupon code for 10%off your first order saving you even more.
***To find this deal quickly, you can enter FRPK2242 in the search bar.