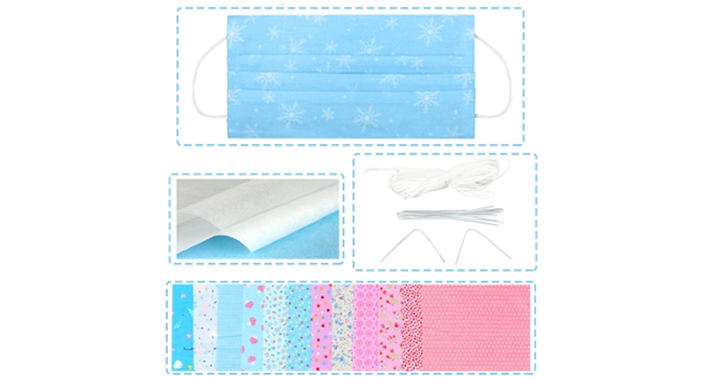 Looking for a way to get a few more fabric face masks for your family? This DIY mask kit could be the perfect answer. This DIY face mask kit allows you to use scissors, staples/hand sewing/sewing machines to make 3-layer masks by hand. The melt-blown cloth in the pack can filter micron particles, which are dustproof, breathable, and effective at filtering. It would be a great idea to grab an extra set or two to make and donate them to somewhere that professionals need them too.
These DIY Mask Kit – 12pcs with Melt-brown Cloths, Non-woven, Patterned Cloths are in stock now and you can get it for just $24.19!
Remember you get free shipping on your order too!