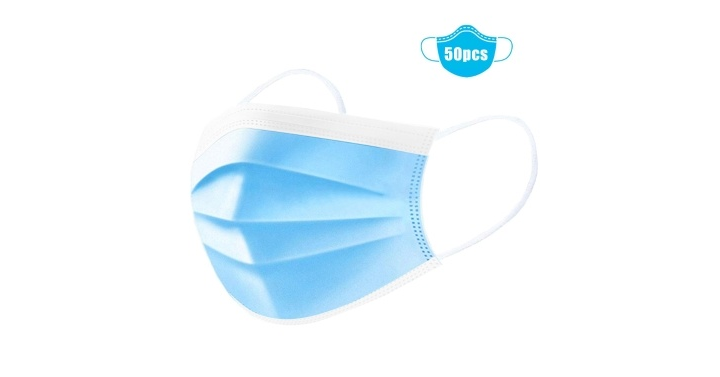 Right now most of us have been asked to wear face covers when we go out in public. Because this isn't something most of us are used to doing it is taking a bit of prep work. Many of us are wearing fabric face covers but that isn't always practical or timely. I'm getting some disposable face covers to keep handy when we need them. A box in the house is a great idea but also keeping a box in the car is the perfect idea for those times when you weren't planning to need one or when you need to change one unexpectedly. It would also be a great idea to grab an extra set or two and donate them to somewhere that professionals need them too. Use invitation code 5d9177420 to register and buy yours today!
These Disposable Face Covers – 50 Pieces are in stock now and you can get them for just $21.99!
Remember you get free shipping on your order too!