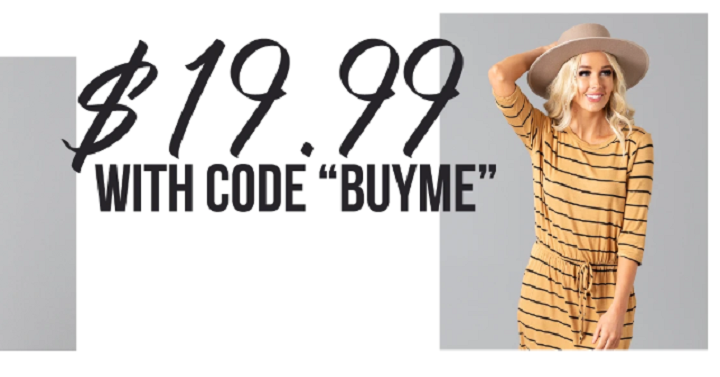 These are so cute and comfortable!! Right now on Cents of Style, you can get one of these Vanessa Striped Midi Dresses for Only $19.99! (Reg. $50). You just need to use the code BUYME at checkout!
If Serena van der Woodsen and Vanessa Abrams are frenemies because they both love Dan Humphries…does that mean there's a handsome pair of pants out there that two dresses, one striped, one not, are fighting over?
We won't make you do the mental gymnastics of figuring that one out, but just take our word for it that Vanessa is exactly all the things you loved about Serena, with the invaluable addition of stripes and fall colors! Definitely make sure to add one to your wardrobe–we promise your closet won't be any more dramatic than it already was.