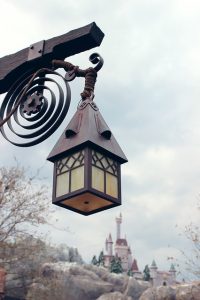 Are you planning a trip to Disney sometime soon? Disney vacations can be extremely expensive, but they don't have to be.  There are some tips that you can follow that will make your trip less expensive!
Disney trips are a blast and they are well worth taking, so anytime you can make them work for your budget, it is worth it. For many people, a Disney vacation ends up being one of those once-in-a-lifetime experiences for families. Do you want to take a Disney trip?  Here's how you can make a trip like this a little bit more affordable.
Easy Tips to Save on a Disney Vacation
Be flexible on your timeframe. While your ticket prices are going to be the same regardless of when you go, you may find your flights to be cheaper and even your lodging to be less if you go during a different time of year, or even during the week instead of the weekend. 
Buy Souvenirs beforehand. You have several options here to save money on your Disney souvenirs. I highly recommend buying your souvenirs before your trip at Amazon, or, alternatively, once you get to your lodging near the park, check out the local Walmart or Target to find inexpensive souvenirs. 
Pack your own food. Before you book your hotel, make sure it has a mini fridge.  With a mini fridge, you can store your own convenience food so that you don't have to buy all of your meals at restaurants. 
Buy multi-day tickets. If you plan on going for more than one day, it's important to buy multi-day tickets. These tickets are discounted over single day tickets. 
Have you ever been to Disney before? How was your trip? Were you able to save money on your vacation?  What tricks did you use to save?