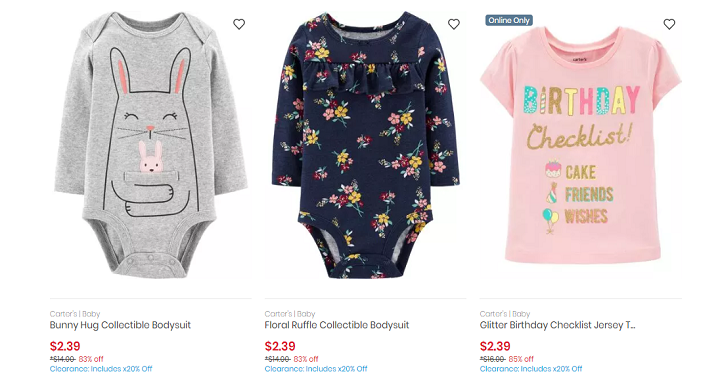 I love shopping the clearance selection to help save on next years clothing! Right now Carter's/Oshkosh B'Gosh has clearance items starting at only $2.39! Plus shipping is FREE making for some great finds! Here's a few I found for my own kids that you'll love too: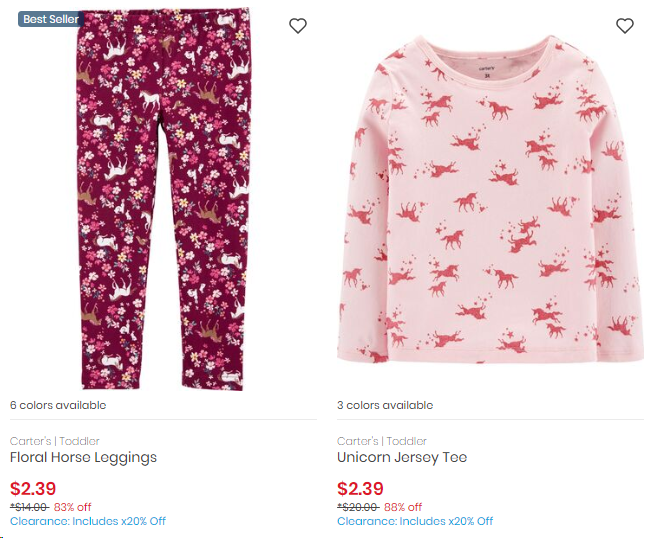 My girls are all about the unicorns and these are the perfect deals to grab for them! They have some other cute leggings only $2.39 as well so definitely check those out.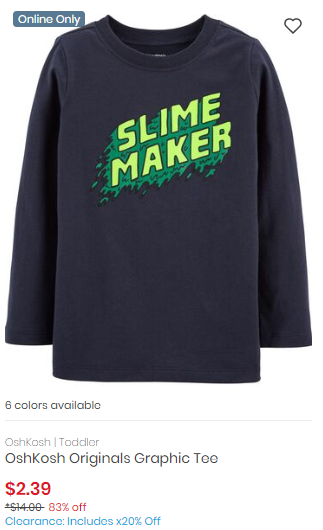 For my young one t-shirts are always good so I was excited to see some long sleeves for only $2.39! My best advice is make sure you sort the clearance items by price, that's where i find my best deals.