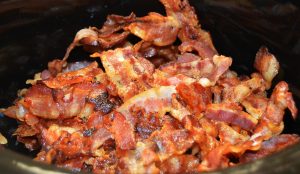 Are you planning on making a lifestyle change in 2020?  Is part of that lifestyle change looking to be going keto?  Keto has been making a splash in the diet and health world over the last couple of years.  Keto has been being used for diet, for health reasons and much more.  
Have you tried keto before?  If you are thinking about trying again or for the first time make sure that you have plenty of good recipes on hand to keep from getting burned out on the same old stuff. The keto diet is like any other and if you just have the same thing over and over again, you will get tired of it. That's why recipes like the ones I have listed below are so important to keep on hand.  The more yummy, keto friendly recipes you have on hand, the less likely you are to cheat on your diet.
Keto Dinners to Start out the New Year Right
Keto BBQ Chicken and Cheese Casserole
Who else loves BBQ?  It is literally just so good you'll have a hard time saving any for leftovers. 
You know, I actually ate a version of this quite a bit as a child, but no one knew the benefits of keto back then and it was just simply another meal in my mom's list that she made. 
Does anyone else love stir fry as much as I do?  I especially love enjoying a delicious keto meal and knowing that it fits in my eating plan. YUM!
If you are looking for a super quick keto dinner option, this is it!  This Keto Chicken Quesadilla is going to be a hit with the whole family.  Even those who aren't keto love this recipe. 
Have you had success with a keto lifestyle?  Tell us about it! What have you loved? What was more difficult?