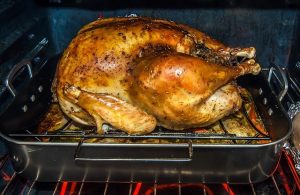 I do not know about you, but I just really love Thanksgiving. I appreciate that Thanksgiving is simply about being together and not about gifts or anything else.  Just food and family. It's such a nice way to spend the day. We often spend the entire day with family first cooking and prepping food together, then eating and visiting and then just relaxing together.  It's so much fun.
And the food, oh my goodness the food!  It's not just Thanksgiving though, the leftovers from Thanksgiving are often just as good if not better than on T day itself!  Some really amazing recipes can be made from those recipes. 
The Best Recipes to Make with Your Thanksgiving Leftovers
Chili is such a great meal for Fall that it makes sense to use up that extra turkey for a delicious pot of chili.
Smoked Turkey Noodle Soup Recipe
Delicious turkey noodle soup is a must-have after Thanksgiving.  I mean, doesn't everyone create a soup after Thanksgiving.
Easy Leftover Turkey and Pear Pizza Recipe
If you want to create something a little bit different with your Thanksgiving leftovers, why not make this tasty looking Easy Leftover Turkey and Pear Pizza Recipe?
Slow Cooker Cajun 15 Bean Soup with Turkey
Another great warming fall recipe.  This is a great way to use up the extra turkey in your fridge.
Delicious enchiladas created with your leftover dressing using sliced turkey. YUM!
I love a good casserole, there is just no better comfort food.  I love creating a good casserole out of Thanksgiving leftovers.
Of course there is a classic turkey sandwich, my husband really likes to have his leftover Thanksgiving Turkey sandwiches with cranberry sauce in it.  What is your favorite recipe to make with your Thanksgiving leftovers?