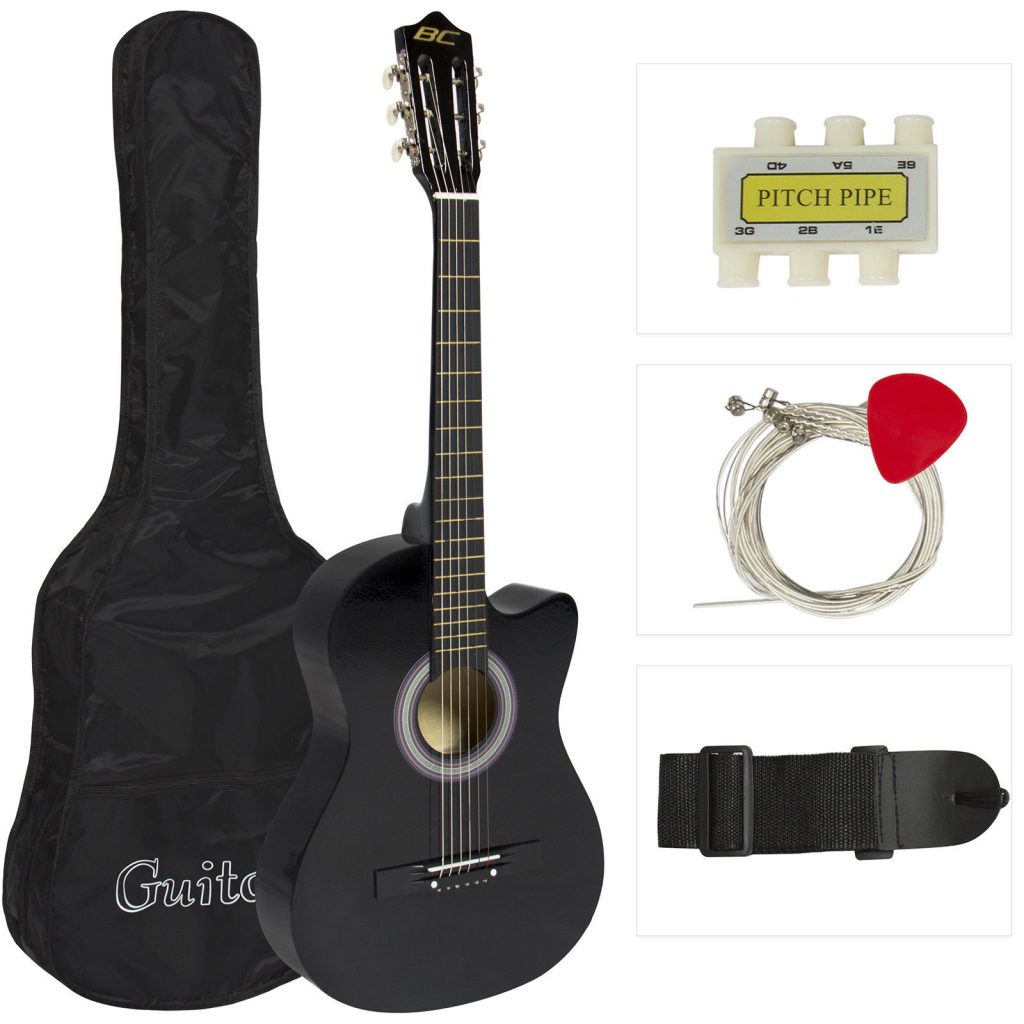 If you have a kid that wants to play an instrument, then you know how expensive that can get! If you or your kiddo is just starting out and learning the basics, there's no real reason to drop an arm and a leg right at first. This is especially true if you suspect your kiddo won't stick with it, since we know that's how things can go sometimes.
Instead of taking out a second mortgage, head over to eBay instead and check out this Beginners Acoustic Cutaway Guitar Set w/ Case. Normally $88.99, this is marked down to only $31.99, plus it ships for free!
The guitar is set up for left or right hand dexterity, giving you the flexibility to play how you choose. This beginners' guitar has a cutaway design for a stylish look.
Includes: Acoustic guitar, Case, Pick, Pitch pipe, Guitar strap, Extra replacement strings