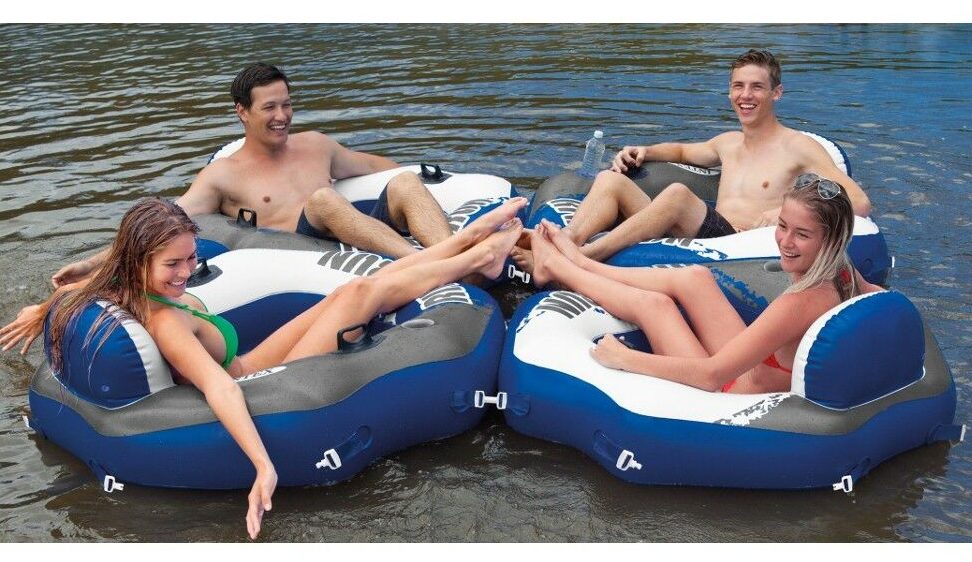 Head over to eBay and pick up the Intex River Run Connect Lounge Inflatable Floating Water Tubes 4-pack for only $61.99 when you use the code PROMO3 at checkout today! These tubes are normally just over $20 each normally!
This set includes 4 inflatable tubes designed to fit adults, perfect for tubing down the river, in the lake, or in the pool. The Intex River Run is designed for high performance fun without the hassle of black rubber tubes that can give you tube rash or that uncomfortable burning sensation in hot weather.
The curved edges of the tube are more comfortable for legs or arms to dangle and makes it easier to sink your feet in the water to keep cool.
The Intex River Run Inflatable Tube also features a quick release valve that deflates the tube in less than 60 seconds. Its separate air chamber for its back rest lets you set the firmness just the way you like it. It has 2 built in cup holders, so you can keep a drink handy and stay hydrated.