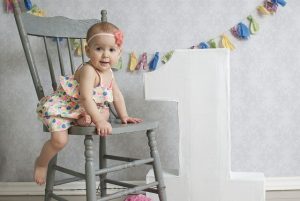 Do you have a little one at home?  Are you trying to figure out how to throw the best birthday party that fits into your budget?  Here's the thing, this is one of those things that is ridiculously easy to do, but because we are all focused on being the best parents that we can be, we often completely overspend when it comes to kids' birthdays.
Here are some tips for you on how to save money on toddler's birthday parties:
Don't Throw a Party
No, I don't mean don't celebrate it.  I mean, there is absolutely no reason to go crazy throwing a huge shindig for a toddler who will not remember the party anyway. Yes, you will have some great photos, but why not save that big budget for when your kid is old enough to really participate and remember it?
Family Only
Unless your toddler has lots of friends that they genuinely spend time with often, why not just have a party for family and close friends?  These are the people that they know and love the most so make it a comfortable affair and don't worry about paying for lots of people.
Stay Home
My toddler turns three today (YAY!!), instead of opting for an expensive pizza party or other party that is going to cost a fortune, we decided that we are going to do a BBQ/Birthday Party with our extended family.  We all get to get together and celebrate our little man, he gets to have his favorite food (HOT DOGS!!), and it's not going to cost us a lot of money. It will be lots of fun though!
Make the Cake Yourself
That cake is going to get smashed instantly anyway…why pay a fortune to have someone make a stunning cake just for it to be smashed and eaten with hands?  (Friends with little ones, you know what I am talking about).
What have you done to save money on parties for your kids?