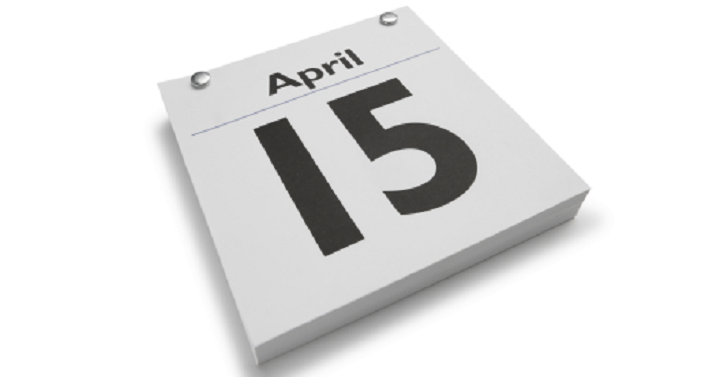 There are so many awesome Tax Day Deals coming up Monday, April 15th! I thought it would be nice to have all the deals in one place. So here is your 2019 Tax Day Deal Roundup:
Arby's – FREE small curly fries on April 15th. In the past you've had to print a coupon off their site so keep your eyes open for that offer. (No purchase required)
Boston Market – You can score 2 chicken meals for just $10.40 starting April 10th – 14th (no coupon required)
Bruegger's Bagels – April 10th through April 15th you can get a Big Bagel Bundle for just $10.40! That's 13 bagels and 2 tubs of cream cheese. (Download the coupon from their site)

Cinnabon – Two free classic Bites to each customer on April 15th (no purchase required)
Firehouse Subs – get a FREE medium sub with the purchase of a medium sub, chips and drink from April 15th through April 17th
Great American Cookie – They will be giving away a FREE cookie on April 15th, you can check for location here.
Hot Dog on a Stick – April 15th get a free original Turkey or Veggie Dog (no purchase necessary) limit one per customer
Hydromassage – FREE massages are available April 18th through April 22nd. It is at the discretion of the business owner whether or not to participate in this promotion so you are strongly encouraged to call ahead to be sure that the location will honor this promotion and schedule a time for your free experience. (They've also expanded to include many Planet Fitness Center locations)
McDonald's – they have several offers going on including buy one get one Big Macs and Quarter Pounders with Cheese for 1 cent, 15 cents, or 25 cents, free small French fries, or 59-cent hamburgers.
National Parks – Don't forget it's national park free entrance this same week. You can get in for free April 20th-28th
Scholotzsky's – on April 15th you can get a FREE original sandwich with a purchase of a medium drink and bag of chips
If you click on each deal in the list above, it will give you specific details on what time the freebie is offered and anything else you will need to know! When you hear about any others, leave a comment below and we'll add them to the list!