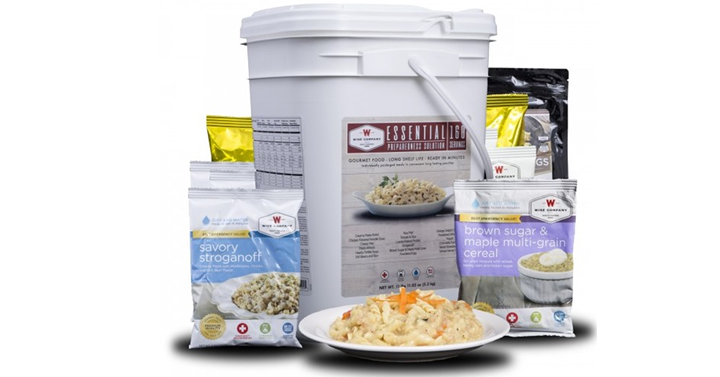 Are you ready? Do you need to get your family prepared for an emergency? If so, this deal is it! This pack consists of Wise Company's classic Emergency Gourmet freeze-dried and dehydrated meals for Breakfast, Lunch, and Dinner. There are 84 servings of Entrees & Breakfasts + 32 servings of Desserts, Fruits & Vegetables + 44 servings of Drinks! Great to get for a 72 hr food supply for your family!
Check out the deal Woot has today only – Wise Company 160 Serving Essential Preparedness Solution – priced today at just $69.99! While supplies last. Today only.
BIG NEWS! Now you can get FREE shipping for Prime members on Woot! Log in with your Amazon Prime account and receive free standard shipping on Woot! orders.
$5 Ships Your Entire Order! One $5 charge covers standard shipping to a single address for everything in your cart, as long as it's all going to the same address!