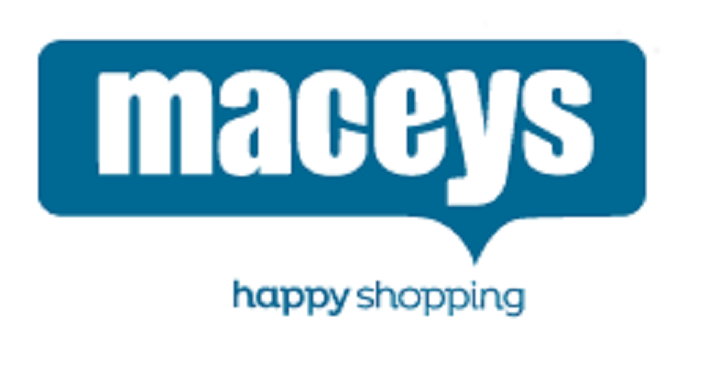 I only post the Best Deals each week in this matchup on purpose. If it was featured in the ad and it isn't listed below, I just didn't think it was that good of a price to share. So try not to purchase items that aren't listed below-unless you can't wait for a better sale. Any items listed in RED are items you might want to consider Stocking Up on!
**This week at Macey's, they are still having their GIANT STOCK UP SALE!! Grab these items while they are at a low price. Here are a few of our favorite highlighted sale items…
Food Club 24 pk Bottled Water $1.99 (Must buy 2)
Old Orchard 64 oz Healthy Balance Juice $.99 (Must buy 8)
Use the $.50 off 2 Old Orchard Bottled Juices Coupon
Total cost $.74 each
Food Club 5.5-7.25 oz Mac & Cheese $.25 (Must buy 12)
Food Club 4 lb Granulated Sugar $1.49 each (Must buy 2)
Food Club 16 oz Peanut Butter $.99 each (Must buy 6)
Campbell's Tomato or Chicken Noodle Soup $.59 (Must buy 12)
Use the $.40 off 4 Campbell's Condensed Soups Coupon from the 11-4-18 SS (expires 1-4-19)
Total cost $.49 each
Libby's 11-15 oz Vegetables $.49 (Must buy 12)
Food Club 12-16 oz Pasta $.88 each
Top Ramen 3 oz Ramen Noodles $.15 each (Must buy 12)
OTHER STORE DEALS NOT INCLUDED IN THE STOCK UP SALE
Jennie-O 16 oz Ground Turkey $1.99 (Fri & Sat ONLY)
Doritos 9.25-9.75 oz Chips $1.49 (Must buy 4- Fri & Sat ONLY)
Avocados $.99 each
Honeycrisp Apples $.99 a lb
Grapefruit $.50 each
Smithfield Prime Pork Bone-In Loin Chops, Certified Angus Beef Top Round Steaks or London Broil or Boneless Skinless Chicken Breasts Buy 1 pkg, Get 1 FREE
Daily's 16 oz Big Buy Bacon $1.89
Food Club Spreadable 8 oz Cream Cheese $1.49
Almond Breeze 64 oz Almond Milk $1.99
Food Club 16 oz Jumbo Biscuits $1.39
Food Club 12-24 oz Pasta OR Pasta Sauce $.88
Colgate 4 oz Toothpaste $.88
V05 12.5 oz Shampoo or Conditioner $.77
**This week at Macey's, they are also having a Mix & Match Sale. Purchase 5 participating products, Save $5. Prices below reflect the $5 off.
Old Spice 2.6-3.25 oz Deodorant $1.45
Use the $3 off 3 Old Spice Deodorant Coupon from the 12-30-18 PG)
Total cost $.45 each
Oral B Toothbrush $2.94
Use the $1 off 1 Oral B Toothbrush Coupon from the 12-30-18 PG
Total cost $1.94
Aussie 5.7-14 oz Hair Care $1.99
Pampers 56-72 ct Baby Wipes $.94
** If you are new to couponing, you will notice some abbreviations next to certain coupon matchups. SS stands for Smart Source. RP stands for Red Plum and PG stands for Proctor and Gamble. MS stands for Moments to Save and GM stands for General Mills.  These are all coupons you can find in our Sunday Newspaper Subscription.