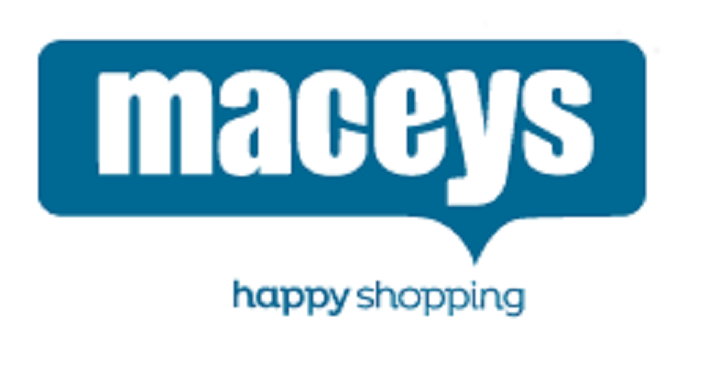 I only post the Best Deals each week in this matchup on purpose. If it was featured in the ad and it isn't listed below, I just didn't think it was that good of a price to share. So try not to purchase items that aren't listed below-unless you can't wait for a better sale. Any items listed in RED are items you might want to consider Stocking Up on!
**This week at Macey's, they are having a Mix & Match Sale. Purchase 10 participating products, Save $5. Prices below reflect the $5 off. 
General Mills 12-14 oz Cereal $1.49
Use the $1 off 2 General Mills Cereal Coupon
Or, use the $1 off 3 General Mills Cereal Coupon from the 11-18-18 SS
Total cost as low as $.99 each
Betty Crocker Potatoes $.99
Heinz 14 oz Mustard OR 12 oz Gravy $.99
Jell-O No Bake Cheesecake $1.49
Jell-O .6-6 oz Pudding or Gelatin $.79
Kraft 14-16 oz Salad Dressing $1.49
Philadelphia 8 oz Cream Cheese $1.49
Kraft 5 pk Macaroni & Cheese $3.99
Capri Sun 10 ct Juice Pouches $1.49
Stove Top Stuffing $.99
**Macey's is also doing 12 Deals of Christmas!!  Below you will find the deal for each day!
Betty Crocker 18.3 oz Brownie Fudge Mix $.49 – December 13th ONLY 
Cache Valley 32 oz Block or Shredded Cheese $4.99- December 14th ONLY
Lindt Lindor 5.1 oz Truffles $1.99- December 15th ONLY
Harvest Meats 3 lb Chicken Wings $4.99- December 16th ONLY
Chocolate Oranges $1.49- December 17th ONLY
Hard Rolls 12 ct Buy 1, Get 1 FREE – December 18th ONLY
Hershey's 4-4.5 oz XL Candy Bars $.99 December 19th ONLY
Flips 5 oz Chocolate Covered Pretzels $.89- December 20th ONLY
Fresh 12 oz Cranberries $1.67- December 21 st ONLY
Simply Done 4 pk AA or AAA Batteries $.88- December 22nd ONLY
Fresh Bananas- $.49 a lb – December 22nd ONLY
Farm Bread 24 oz White or Wheat $.99- December 24th ONLY
OTHER STORE DEALS NOT INCLUDED IN THE MIX & MATCH OR 12 DAYS SALE
Coca Cola 2 Liter Bottles $.88
Pillsbury 15.25-18.4 oz Brownie or Cake Mixes $.99 each
Nabisco 3.5-10.7 oz Crackers $1.67 each
Food Club 2 lb Brown or Powdered Sugar $.99
Granulated Sugar 4 lb OR 5 lb Flour $1.67
Large Honeycrisp Apples $1.59 a lb (Fri & Sat ONLY)
Mangos $1 each
3 lb Bag Clementines $3.49
Dole Pineapple $.79 a lb
Medium or Jumbo Yellow Onions $.39 a lb
Atlantic Salmon Portion 8 oz $5
93% Lean Ground Beef $2.99 a lb
Certified Angus Beef Sirloin Tip Roast or Steak Buy 1 pkg, Get 1 FREE
Smithfield Prime Pork Boneless Loin Chops or Roast Buy 1 pkg, Get 1 FREE
Cache Valley 32 oz Shredded or Block Cheese $6.79
Dannon Oikos 5.3 oz Greek Yogurt $.88
Use the $1 off 8 Dannon Oikos Yogurt Coupon from the 11-18-18 SS
Total cost $.76 each
Food Club Dozen Large Eggs $1.25
Malt O Meal 31-33.8 oz Bagged Cereal $1.99- LIMIT 2
Pepsi, 7-UP or A&W 2 Liter Products $1 each
Doritos or Lay's Chips $2.99
Use the in-ad Promo: $1.99 each with purchase of 3
Total cost $1.99 each
Barilla 12-16 oz Pasta $1
Use the $1 off 4 Barilla Pasta Coupon from the 12-9-18 RMN
Total cost $.75 each
Hershey's XL Candy Bars $1.25
Tillamook 56 oz Ice Cream $3.99
Food Club Frozen 10 ct Waffles $.99 (Fri & Sat ONLY)
** If you are new to couponing, you will notice some abbreviations next to certain coupon matchups. SS stands for Smart Source. RP stands for Red Plum and PG stands for Proctor and Gamble. MS stands for Moments to Save and GM stands for General Mills.  These are all coupons you can find in our Sunday Newspaper Subscription.