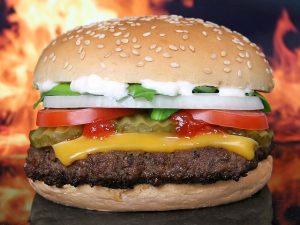 So, you like to go out to eat, huh? Me too! The problem I discovered though is that having three children can mean that our family can easily spend between $50-$100 for ONE meal when we go out to a sit-down restaurant. I mean a trip through the drive through typically costs us over $30, so yeah, eating out is not exactly budget-friendly. I have found some ways to cut back on the costs though so that it is a little less painful to our wallet.
Join rewards clubs. If you have a favorite restaurant, be sure to check into whether or not they have a rewards club. My family really likes Red Robin for example, so we signed up for their Red Robin Rewards program. Every 10th burger is free and you often get coupons for BOGO free meals or free appetizers or desserts when you spend $10, etc. This definitely helps cut back on the cost a bit.
Sign up for e-newsletters. Be sure to sign up to receive emails from your favorite eatery, because they often they send out coupons and special offers that way.
Use coupons. Be sure to check out this site to see if we have posted any good restaurant coupons lately to help save you money. You can also do a quick google search.
Use gift cards. During the holiday season, many restaurants offer bonus deals, such as buy $50 in gift cards, get $10 free, etc. This is a great way to add to your restaurant budget without any extra work.
Choose kids eat free (or cheap) days. Many restaurants offer Kids Eat Free days, or, alternatively, kids eat cheap! Many restaurants have one day per week when their kids menu is either free with an adult entree or you can get the kids' food for $1.99 per plate. When my big kids were younger, this is the only way that we would ever go out to eat, that way it was cheaper.