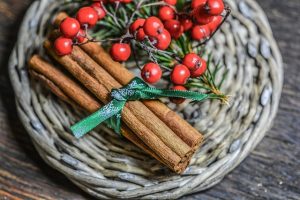 Have you begun decorating for the season yet?  I know I have been scrolling through my Instagram feed and seeing all of the beautifully decorated homes of my friends and those that I follow and wow do they look beautiful!  I have been on a bit of a spending freeze though, so I am avoiding making purchases in order to decorate my home, plus, I've been too busy to focus on it. I do know though, that I don't need a lot of money to do it, so I am going to get started and create an autumn wonderland over here!  If you are ready to do the same, here are 5 tips for saving on autumn decor that you can implement now to get your place looking great this fall!
Use nature.

 If you have any trees in your yard, head on out to pick up some of the leaves.  You can try them and place them into a vase or decorative bowl on your table or counter.

Buy pillow covers.

 Check out Amazon to find sweet deals on pillow covers to change up the design of your current throw pillows.  You can often find them for just a couple of bucks each.

Use simple items.

 You can make no changes whatsoever to your living room, yet toss an orange or brown throw over the back of your sofa and you all of the sudden have an autumn themed decor in your room.  Throw blankets can often be bought for just a couple of dollars.

Use food.

 A bowl of squash as a centerpiece on the table is a perfect autumn decorative piece.  Not only is it budget friendly, but it is also useful. You are going to use the veggies anyway, so the money is not wasted.

Make it smell pretty.

 Scents are an amazing way to decorate.  No, the smell of your house doesn't change the appearance of your home, but it does change how someone feels when they walk into your home.  Candles are relatively inexpensive, as are incense and essential oils. Stick with autumn food scents, such as pumpkin spice, apple pie, etc.  It will bring about a sense of fall in your home.
What is your favorite way to decorate for fall on a budget?