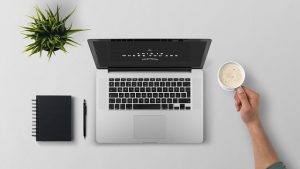 Do you like to write?  Are you good with grammar and punctuation?  You might be surprised to learn that you can, in fact, make money by writing online.  Truth be told, you can make a lot of money by working as a freelance writer online. I do this for a living, so I know that it is true.  Although I'm not yet in this boat, I do personally know several people who make well into 6 figures per year working as freelance writers.  If you have the experience and the skills, this can be you.
If you are just starting out though, you can still do pretty well. Here are 4 websites that will pay you to write, even if you are just getting started.
Textbroker – A lot of freelance writers don't recommend Textbroker because their pay is on the low end, but I know several people who have consistently earned between $500-$1000 each month writing on Textbroker.  No, this isn't full-time income, but it sure will go far in helping you to reach financial goals. Textbroker pays out weekly.
Writer Access – I haven't yet written for Writer Access, but from what I understand they are very similar to Textbroker.  They pay out twice per month.
Upwork – Upworke is for freelancers of all types and there is a massive amount of work handed out on Upwork.  Due to the size of their community though, it is easier for scams to pass on here so watch out for any suspicious posts and never pay to do a job.  Now that the warnings are out of the way, I know people who earn thousands of dollars every year working on Upwork so the work is there.
Zerys – Another site very similar to Textbroker, these sites are great for beginners because honestly, it is really hard to get your foot in the door with the high paying clients until you have some experience under your belt.  
Do you have any great websites that you have worked for before?