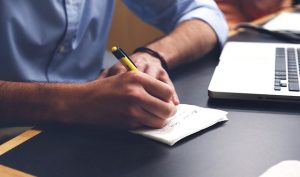 Do you need more money?  Yeah, yeah, I know we could all use some more money.  The question is though, do you need more money to help you live your best life?  Did you know that there are countless ways to earn money in addition to your regular day job?  Like seriously, countless ways to do it.
Here are some side hustle ideas that will get you in better financial shape.
Yard care.  If you have a lawn mower and a truck, you can offer to mow lawns on your weekends or other time off.

Sell your stuff.  Go through all of the stuff that you don't use (I bet there is a lot of it) and start putting it up for sale on sites such as Craigslist, OfferUp, Poshmark, FB Marketplace and more.

Thrift store flipper.  If you have run out of your own stuff to sell, start hitting up thrift shops and flipping deals that you find there.  You will be surprised at how much money you are able to make.

Be a blogger.  Blogging does require hard work and it's not a get rich quick scheme, but you can make a good income with it if you try hard to do so.

Amazon Mechanical Turk.  If you haven't checked out Amazon Mechanical Turk yet you really should.  You do small, menial jobs that don't necessarily pay a lot but can add up over time.

Personal assistant.  There are plenty of professional people out there that need help in their day to day lives.   You might be grocery shopping, running errands, etc.

Day care.  Offer to babysit your neighbors kids, or start a home daycare of your very own.  Many daycare providers do well.
Do you have a side hustle?  What is it? Are you able to bring in a decent amount of money for your family?  I'm excited to hear all about it.