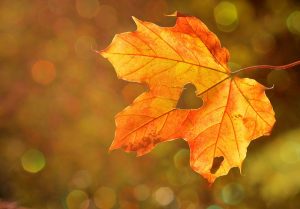 The chill in the air, the ever so slightly change in colors, I know that you can feel it coming.  You know what I am talking about, Fall! That's right, my friends, Fall is coming and it is coming quickly.  Pretty soon we will be seeing pumpkin flavored everything and harvest parties galore. In order to avoid spending an arm and a leg on decor when Fall does arrive, get started now on prepping your decorations.
Here are some easy, low-cost fall decor ideas to get your house ready for the upcoming season:
Look in your storage.  I bet you have some old decor stored up already, right?  I always find seasonal decorations that I have forgotten about stored in my closets and garage.

Go thrift shopping.  Right now is a great time to go into Goodwill or other thrift stores to look for deals on autumn decor.  Thrift shops are just like any other store and they prepare their merchandise based upon the season. I was recently in my local Goodwill store and saw lots of cute fall wreaths and other decor pieces for just a couple of dollars.

Check out the dollar store.  The dollar store is truly one of the best places to buy decor.  Just $1 can get you a good decor piece that can be accented by other all-season decor pieces.  I love buying fall colored napkins and candles at the dollar store.

Check out nature.  Some of the best decor pieces that you can use during the fall season is stuff that occurs in nature itself.  Hay, dried leaves, corn husks, pumpkins and gourds are all free or very cheap and make the best autumn decor pieces.
Fall is my favorite season to decorate for and I love how inexpensive it can be to do so.  What is your favorite way to decorate for the fall?