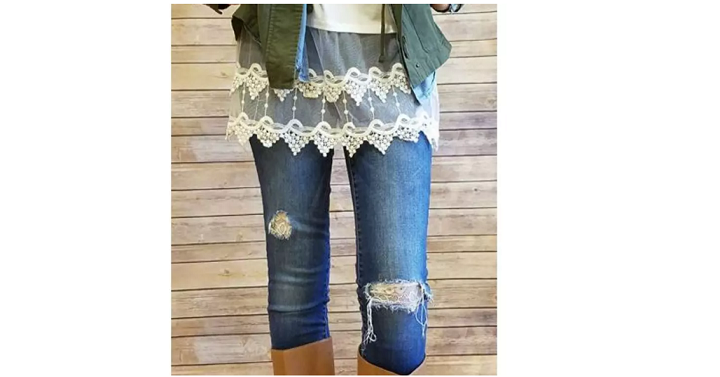 Gorgeous!! I absolutely love these! Head on over to Jane and grab a Venetian Lace Top Extender for Only $10.99! (Reg. $25). These are the perfect camisole-like shirts that can do a number of things!  Lace Top Extenders create a fun and feminine look, adding dimension to any top!
How to wear:
Wear with your Summer crop tops to take them into Fall.
Wear with skinny jeans and a t-shirt.
Wear with leggings to cover your behind, or wear it on its own under a cardigan or sweater.