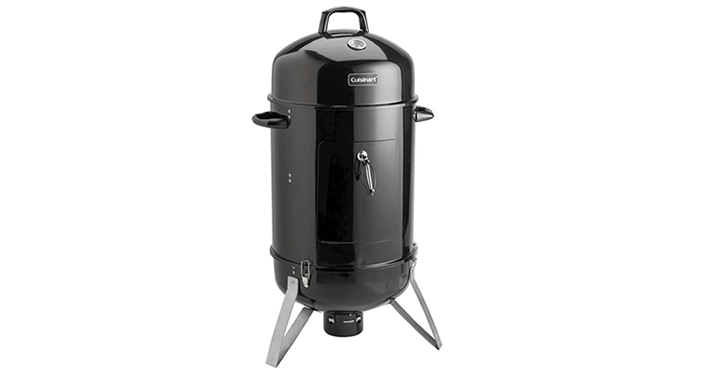 Take your summer weather cooking to a new level with an awesome smoker. Its two stainless steel cooking grates can hold large quantities or different types of meat, and its tall design helps keep temperatures constant. The top and bottom vents of this Cuisinart vertical charcoal smoker provide better airflow that helps control heat.
Get on over to Best Buy and check out the Cuisinart Vertical 16″ Charcoal Smoker! Priced at just $79.99!
Want to save on shipping? Be sure to select free in store pick up! Or if your order totals $35 or more you'll get free shipping!