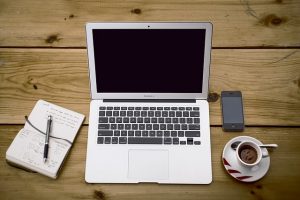 Are you still living paycheck to paycheck?  Even after busting your butt day after day, do you find that there is too much month left at the end of the money?  Well, sometimes it's simply an income problem. We just need more of it to change our lives. That may mean that you need to find a higher paying job, or, it could mean that you need to get yourself a side hustle and kick butt earning some money on the side to put yourself in a better position.
This doesn't necessarily mean though that you need to find a second job, you can start a side business and start earning money from home or you can find companies that hire virtual workers.  The possibilities are just about endless. If you need further convincing, here are 6 jobs that you can do from home to get you bringing in more money:
Blogger.

 If you have a knack for writing, blogging can make you a decent income.  Just remember though, this is not overnight income. You need to put in time and effort.

Virtual Assistant.

 Bloggers, website owners and small business owners often hire virtual assistants to take on jobs that can be done virtually.

Call center operator.

 You can be hired as a virtual call center operator by quite a few different companies.

Medical transcriptionist.

 If you have any medical experience, you might think about becoming a medical transcriptionist.  Many of these jobs are done out of people's home offices.

Teaching ESL.

 Did you know that there are companies that pay for ESL teachers to work online?  I have spoken to several people who are bringing in an extra 4-figures each month doing this.  Some companies do require a Bachelor's degree, but not all.

Doing laundry.

 If you don't hate doing laundry, you might consider doing this for someone else.  There are homemakers out there who offer this service to others and have been bringing in a decent amount of extra money for their families.  I personally hate doing laundry, so I am waiting until someone in my area starts offering this service.