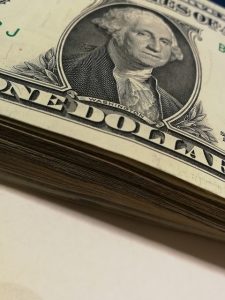 So, you have been at the same job for some time now and you think you are ready to ask for a raise.  Did you know though, that it is not enough to just go up to the boss and ask? Asking for a raise requires a little bit of work before it's done and for good reason.  Here are 5 steps to take when asking for a raise and following these steps make that raise more likely to happen:
Audit your performance

.  Have you done a good job in your position?  Are you a productive worker? Are there things that you could be doing better? Are you working hard to grow your bosses' bottom line?  If you said yes to these questions, you should definitely be asking for a raise. Auditing your own performance is key in making sure that you are in a position to get the raise that you are requesting.  

Research the market.

 Look into the payscale for your position in your general area?  Be sure that you are not asking for too much, or too little compared to your competitors.

Research your company.

 Spend a little bit of time looking into how well your company is doing in today's market.  If they have a healthy bottom line, then you are in a good position to request a raise. However, if they are struggling and/or looking at layoffs, etc., you may rethink your request.

Consider whether you might take other offers.

 Maybe your boss can't afford to give you a raise, but can afford to give you a one time bonus.  Or maybe they are willing to offer you some other kind of benefit. Run these scenarios in your mind before meeting with your boss to decide if you would be willing to negotiate.

Practice

.  Spend some time in front of a spouse, or in front of the mirror doing practice runs of your meeting.  You are likely going to be nervous, so the more you can do to prepare the better.