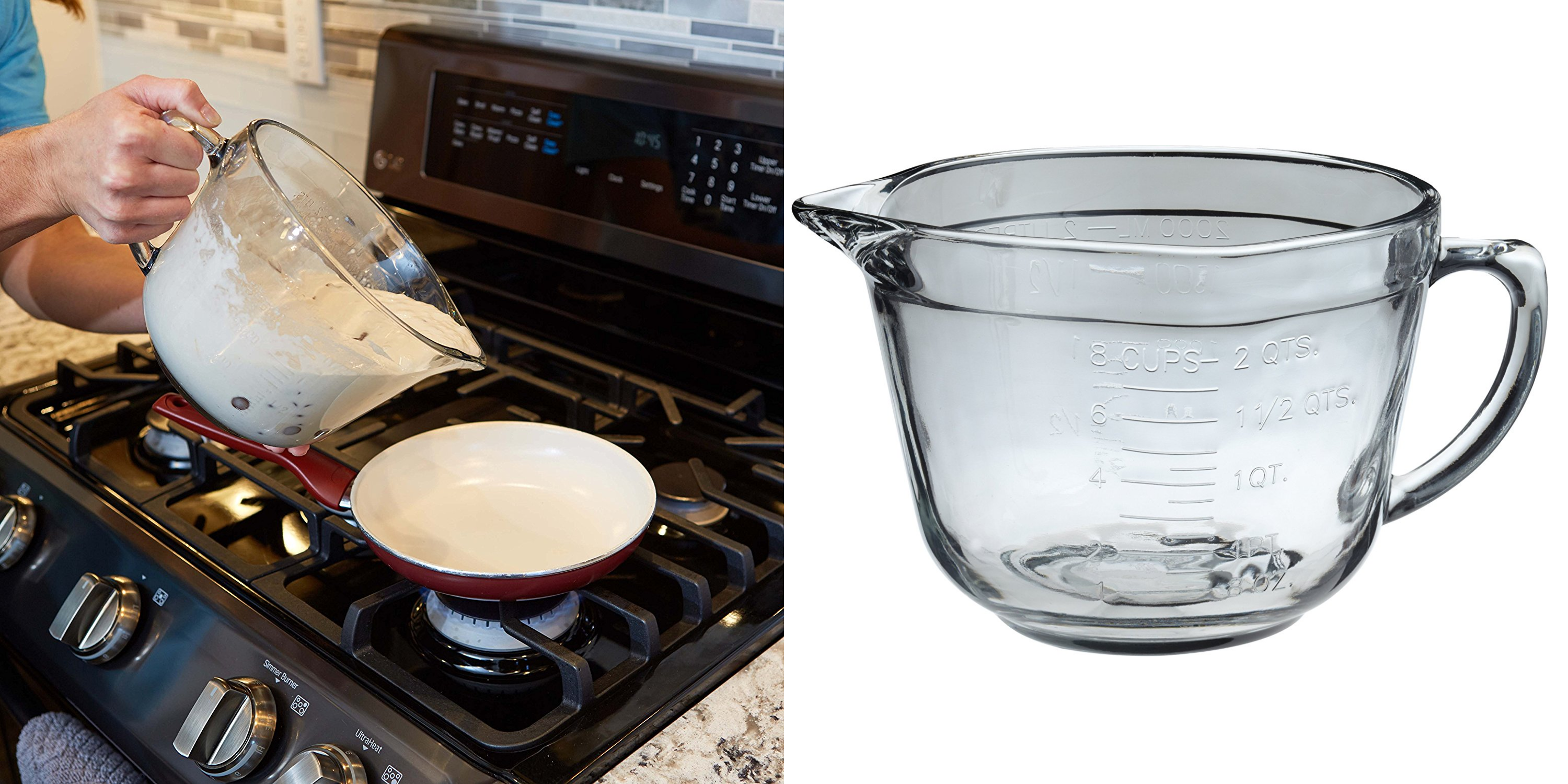 These glass measuring bowls are awesome! I have four in my kitchen in four different sizes and they all get used constantly. The large 8 cup measuring bowl also doubles as a mixing bowl for things like pancake and cupcake batter.
Add a large measuring and mixing bowl to your collection with this next Amazon deal! The Anchor Hocking 8 Cup Glass Measuring Bowl is marked down to only $13.54, and it's worth every penny in my opinion! I actually have the exact same bowl and have no complaints.
This 2-quart glass batter mixing bowl has a convenient handle and embossed measurements. It features and easy to pour spout, and it's safe to use in the microwave, fridge, and freezer. It also cleans easily, since you can just pop it in the dishwasher.